Creative Valentine ideas To Surprise Your Loved Ones!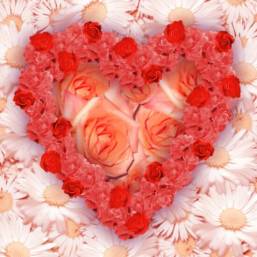 I was searching for a few creative valentine ideas... when an idea caught my imagination.
Why not give a SONG to the person you love?
Wait! Before you say "No way! That won´t work for me!" Think about it for a minute.
Giving a romantic or even a humorous love song is a very creative and potentially very meaningful idea.


LOVE SONGS CAN BE WONDERFULLY CREATIVE VALENTINE IDEAS!
You can choose from among many songs that express what you want to say to your woman or man. And these days, it is very easy to burn that song on to a CD. You can even put a label on the CD. Then put it into a CD envelope and voila! - one of the more creative valentine ideas your beau will come across.
Are you still interested? Ok. Here´s how you do it.

1. Choose your song.
I am going to put on my hat as a songwriter for a moment and suggest that you listen to this song called, LOVE. The message is this: "Ours is a deep love that will survive the test of time. Our eyes may not see as well over time, our skin may not be as smooth in years to come, our dreams will have changed, but we will still love one another with the deepest and the truest of loves.
It is one of my best-selling songs.
"If you're looking for the perfect gift on Valentines Day for that special someone, this just might be what you're looking for. It's art, it's beauty and best of all, It's Love." Michael Allison - TheGlobalMuse.COM
(Click inside the pink box to listen to the song in Itunes. Or click on the link below the box to see me sing the song and to read the lyrics. I hope you enjoy!)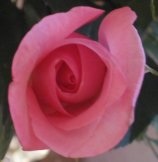 Looking for a Truly Romantic Song? A Creative Valentine Idea?
A Message from Your Heart?
---
Click here
The style of this song is not for everyone, but if the message is right for you and the person you love, you can hear me sing "Love" on this page and read the lyrics. If you would like to purchase the song, there is also a link on the page to purchase "Love" song (on Itunes). I suggest this song because it is original and it was created as a Valentine.
BONUS!
If my "LOVE" song is the song you want to use for your Valentine, I will send your loved one a personal e-mail saying: "Happy Valentine´s Day!" from the songwriter and singer of your Valentine song.

But there are many songs to choose from. And you may already have a favorite that feels right to you. The point is to find lyrics that say the things you want to say - but do it through the power of a SONG.
For more ideas, you can do a song search on Itunes or Emusic or CDBaby. Most songs cost .99 cents. If you are not a member, you sign up to buy and purchase songs through Paypal or credit card.
IMAGINE! You can pack a powerful love punch with the right song and pay less than a dollar!
You download the song onto your computer and then...
2. Burn the Song onto a CD.
You can buy blank CDs in many stores - including some pharmacies for about .99 cents (or less) each. Many of you will already know how to burn a song onto CD. But in case you need a little help, here are "how to burn a CD" instructions for Itunes and another set of instructions for burning a song onto a CD with Windows Media Player.

3. Put a label on the CD. Or simply write your message by hand!
Most of you will not want to bother creating a label for your CD. You can simply use a Sharpie Pen and write directly on the CD. It´s a very personal way to say - "I love you! - in your own hand writing.
But if you would like to make a label and you think you will have other uses for labels - here´s a suggestion. I use a program called CD Stomper Pro Labeling System
. (Read about this software to be sure that it will work with your computer.)
I find it very easy to use. They give you lots of creative options to help in making your label look good. And they print really well.
But this brings up the cost of your Valentine gift. So you would have to have other uses for labels. I mention this one only because I use it and therefore I can recommend it.
But I think that the more personal touch - just writing on the CD yourself - is the most romantic. Then...
4. Put the CD in an envelope, if you wish to have a finishing touch.
Or make the CD your card! No more cost. Fold a piece of printing paper in half. Staple it on the sides. Write something like - "I´m crazy about you!" on the piece of paper.
I have written about more creative ways to say "I love You" in Romantic Words & Actions That Will Keep Your Love Glowing! (If you need a little help with finding words of love, I suggest you have a look...)
Once you have expressed your heart feelings, slip the CD inside the piece of paper. Seal it on the top with some tape and it´s done!
One of those truly creative valentine ideas that keeps giving. The song you choose may even become "your" love song. The one that symbolizes your joint love relationship.
Be creative. Be bold. Give the gift of a song from your heart.
Read about Unique Valentine Presents for Men. Make your sweetheart's eyes shine with happiness!
And have a look here for those last minute Valentine Gifts.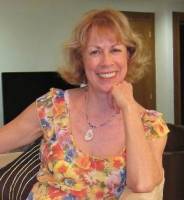 I wish you a love-filled Valentine's Day. Even if you are single, and not in a relationship, there is always someone in your life who will value your love on this day.

Back from Creative Valentine Ideas to Singing Tips With Barbara Lewis