Singing Tips, Songwriting Tips and Much More with Singer Songwriter Barbara Lewis
WELCOME! To Singing Tips With Barbara Lewis. A Special Welcome to "Singers Over Forty" & to All Others Who Love To Sing! 

• TAKE A QUICK POLL ABOUT YOUR SINGING!
• Do what you love in 2018 - Read! YOUR AGE IS YOUR POWER!
You can find answers easily! Use the Google Search button below to search for your interests: auditions, sore throat, confidence, self esteem, high notes, careers in music, & more. Just enter your area of interest below and voila!
Custom Search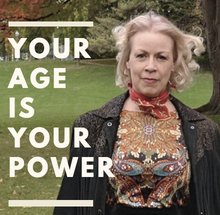 Singing Tips With Barbara Lewis is for singers who want to learn how to sing, write a song, & remember lyrics. But also for those who are interested in karaoke singing & audition tips; ideas about how to remain healthy and how to prepare for competitions. 

SINGING AFTER FORTY! Get Inspired with Singing After Forty!
I especially welcome more mature singers who are returning to singing - or who have decided to live their dream! If you are Dreaming About Singing, Get Started On Your Dream To Sing! will guide you through the process and start you on your first simple vocal warmup!
---

• Beginning Singer Resources ARE HERE! And Sample my Free Singing Lessons: "Sing With Me"
Check out: CAREERS IN MUSIC, & ways to keep your voice in good shape: dealing with laryngitis andcauses of sore throat.
---

If you are a more advanced singer, thinking about going pro - read about a unique use of breath for greater expression & ideas about what makes a pro? Search through the site for your unique needs using Google Search above.
As a singer, songwriter and teacher for over 30 years, I have had a lot of experience in this exciting world of singing. With these singing tips, podcasts, audio and video clips, I want to share that knowledge with you.

I Wish You Great Singing!
Barbara Lewis
You Can Also Find Me Here - BarbaraLewis.com
©Copyright 2008-2018 Singing-Tips-with-Barbara-Lewis.com
For permission to republish articles, please contact Barbara Lewis
---