Over 40? Dream of Singing Better?

Would you like to improve your memory & your ability to concentrate? Boost your creativity? Breathe deeper? Stand taller? Feel more confident? Speak with a stronger voice? Singing can help you with all of these issues.
Sign up NOW for the FREE Weekly Bulletin from vocal coach, Barbara Lewis and get started on Your Dream! 
(See your MP3 gift below!)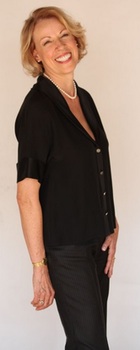 Hello Friends!
Thank you for being here. Joining a newsletter is not a small thing these days. We all get too much email. So I want you to know that I am offering you high quality information, valuable to all singers who want to sing better and live happier lives. I specialize in working with older singers (over 40) who are returning to singing or just beginning to live their dream - who also know that singing brings with it many hidden benefits. (NOTE! You do not need to sing well to gain value from this newsletter.)
The weekly newsletter will explore many of these marvellous benefits including improved breathing, posture, focus, memory, concentration, imagination, creativity and more - that I believe will help you to sing much better and live happier, more fulfilling lives.  In my 60's now, I am on this journey, too. Please join me. Let's do this  together! 

Love to all of you,
Barbara|
P.S. Please see MP3 gift below!
TESTIMONIAL: "Barbara, thank you so much for your wonderful teaching. Your mastery of vocal technique is sans-pareil - so rich and appreciated." - Cynthia Carsley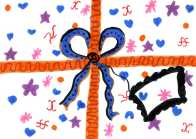 GIFT! To thank you for your subscription, you will receive:
A one-of-a-kind GIFT - a Guided Meditation (MP3) called, ¨Your Inner Voice.¨ This guided meditation is a rejuvenating blend of uplifting words, original music and real ocean waves, (from the seashores of Cancun, Mexico) – created to bring you closer to your own true, rich voice.
Don't miss this opportunity to get on this "FREE¨ mailing list!
TESTIMONIAL: "You are a very positive person who has made my lessons fun and enjoyable. I couldn't have had a better first experience and I thank you so much for that." Brian Hermanson
Back from Hot Vocal Tips Subscription to Singing Tips With Barbara Lewis