Hot Vocal Tips Subscription For Smart Singers - Sign up NOW for the FREE Bulletin!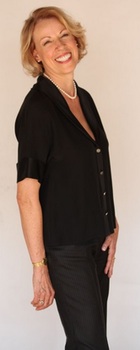 This is high quality information, valuable to all singers, but focussing especially on the needs and interests of singers over 40... View two recent "Hot Tips" Newsletters about: Best Singers - Who Are They? and Throat Problems that Won't Go Away.  (While the newsletter is always sent to you in English, you can choose to translate this page of information into other languages using the Google tool above.)
To thank you for your subscription, you will receive:

1. A one-of-a-kind GIFT - a Guided Meditation (MP3) called, ¨Your Inner Voice.¨ This guided meditation is a rejuvenating blend of uplifting words, original music and real ocean waves, (from the seashores of Cancun, Mexico) – created to bring you closer to your own true, rich voice.
2. A 9-point primer titled, ¨THE RIGHT STUFF - What It Takes To Become A Successful Singer!¨ 9 Valuable Tips To Give Your Singing A Boost!
Don´t miss this opportunity to get on the"FREE¨mailing list!
TESTIMONIAL: "Barbara, thank you so much for your wonderful teaching. Your mastery of vocal technique is sans-pareil - so rich and appreciated." - Cynthia Carsley 
Barbara Lewis specializes in working with older singers who are returning to singing or just beginning to live their dream. To read more about Barbara's approach with the older vocalist - visit Singing After Forty! To give an inexpensive, but powerful GIFT of inspiration to an aspiring older singer, check out GET STARTED ON YOUR DREAM!
To consult with Barbara about your voice or specific vocal problem, send her an e-mail here. Remember to sign up on this page for the Free Hot Vocal Tips Subscription!
TESTIMONIAL: "You are a very positive person who has made my lessons fun and enjoyable. I couldn't have had a better first experience and I thank you so much for that." Brian Hermanson

Back from Hot Vocal Tips Subscription to Singing Tips With Barbara Lewis