Singing After Forty - Get Out There & Sing!
View the Video below for a few words from Barbara about Singing After Forty!
"Older" singers refers to singers who are over 40! Which is still very young!
Interested in a Singing Lesson? Want to ask Barbara a Question about your voice?
Or maybe you would like to get started now with a simple, but effective & inexpensive VOCAL WARMUP "TAPE?"
Part One of "Singing After 40" is Love To Sing!
The 10 questions & tips that follow, represent a summary of information about getting started on singing. You can get the much more detailed instructional GUIDE along with a 20-minute MP3 audio track here:
"Get Started On Your Dream!" - an uplifting 18-page report (PDF file) that will help YOU to gently jump start your singing dreams...PLUS a 20-minute vocal warm up (MP3 audio file) titled, Sing With Me! that gets you breathing more deeply and singing more easily - in just a few minutes! Read more here -Love To Sing! - and listen to a sample of the vocal warm up!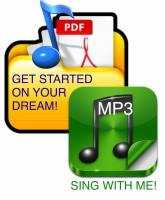 HERE'S A SAMPLE OF SOME OF THE QUESTIONS THAT WILL BE ANSWERED IN THE E-REPORT:
1. Am I too old? – I have heard these same words from people in their mid-twenties! Listen well! You are never too old to sing! And you are never too old to benefit from singing.

2. What About My Health?

As we age, conditions do change in our bodies – including our throats. Vocal cords can become less flexible, less able to retain moisture and thus more brittle. High notes may not be as reliable. But you can still sing a lot of wonderful music if you keep your voice and body in reasonably good shape...
3. What Will My Friends (Relatives) Say? Many of us don't start singing lessons because we feel embarrassed about pursuing this kind of a dream later in life. "People will think I'm crazy!" I have often heard. My answer is...
4. But I don't hear as well as I used to. Is that a problem? Yes, hearing can be an issue as we age. If you feel that your hearing has changed, you should get an audiogram...(NOTE: Whether or not you intend to sing, I urge you to pay attention to your hearing. We humans need to communicate. And that means hearing well.)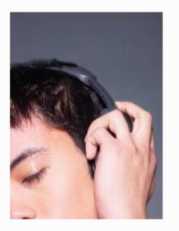 5. Could I think of having a "career" this late in my life? Many other aspects of a singing life come to the fore when you are thinking about singing as a profession. When your joy of singing develops into the desire to sing more professionally, you've got to put on your business cap...
6. How do I start? Begin by finding a good teacher – someone who enjoys the kind of music that you want to sing. (Here is my own approach to singing and to the new and exciting way of taking voice lessons online.)
Finding just the right teacher can be a challenge. I suggest...
7. What do I need? Take with you an open mind and some courage. It is alright to be nervous. Singing is a very personal pursuit...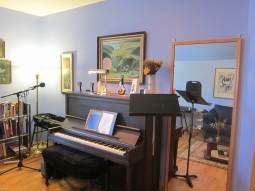 8. What can I expect at a lesson? Each teacher will have a different routine. But generally speaking, in your first lesson, you will talk about why you want to sing and then...
(Here is how I describe my 3 video lessons in my special Trio Package.)
9. How long does this training business take? Learning to sing is a very individual exploration. Some people take lessons for many years. Others will come and go...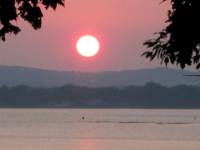 BUT MOST IMPORTANTLY, JUST START!
For much more detailed information and that BONUS MP3 file (Sing With me!) - visit my online Gift Shop and Get Started On Your Dream!
10. WANT TO GET IN BETTER SHAPE?
It is very helpful for a singer to be in reasonably good physical shape. People often ask me what I do to keep in shape. I do two things: salsa dancing and a daily routine of Pilates exercise. For Pilates - I like Lynne Robinson's approach to exercise in her DVD series. (Lynne Robinson: Pilates for Beginners.
She explains a way of breathing that makes sense to me. And her explanation of the right way to stand and carry yourself is just right for a singer who is over forty.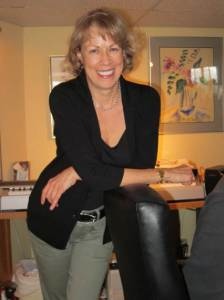 What more would YOU like to know about Singing After Forty?