Singing After Forty - Get Out There & Sing!
View the Video below for a few words from Barbara about Singing After Forty.
"Older" singers refers to those who are over 40, which is still very young!
Interested in a Singing Lesson? Want to ask Barbara about your voice? Please join her free weekly newsletter, here! Then send Barbara a message about your vocal interests here. Also consider viewing one of the many free video lessons from Barbara's YOU TUBE channel, Singing After 40, here. Lots to consider!
Here are  10 questions & tips that will help you to feel more at ease with starting your singing life, at any age!
1. Am I too old? – I have heard these same words from people in their mid-twenties! Listen well! You are never too old to sing! And you are never too old to benefit from singing.

2. What About My Health? As we age, conditions do change in our bodies – including our throats. Vocal cords can become less flexible, less able to retain moisture and thus more brittle. High notes may not be as reliable. But you can still sing a lot of wonderful music if you keep your voice and body in reasonably good shape...
3. What Will My Friends (Relatives) Say? Many of us don't start singing lessons because we feel embarrassed about pursuing this kind of a dream later in life. "People will think I'm crazy!" I have often heard. My answer is stick your toe into the water anyway. Just get started. You can always change your mind later. But NOT doing something that has captured your inner creative self can be a deeply regretted loss. Take courage and sing!
4. But I don't hear as well as I used to. Is that a problem? Yes, hearing can be an issue as we age. If you feel that your hearing has changed, you should get an audiogram...(NOTE: Whether or not you intend to sing, I urge you to pay attention to your hearing. We humans need to communicate. And that means hearing as well as possible.)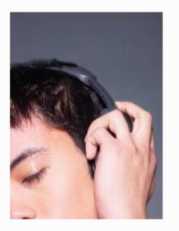 5. Could I think of having a "career" this late in my life? Many other aspects of a singing life come to the fore when you are thinking about singing as a profession. When your joy of singing develops into the desire to sing more professionally, then you've got to put on your business cap. And that is another exciting story!
6. How do I start? Begin by finding a good teacher – someone who enjoys the kind of music that you want to sing. Finding just the right teacher can be a challenge. Ask questions of a perspective teacher. Perhaps you can take a first try-out lesson at a reduced cost. Even at full cost, it is worth it to take one or two lessons just to test the waters. Learning to sing is very personal.
7. What do I need? Take with you an open mind and some courage. It is alright to be nervous. Also, if possible, prepare to sing a song without a backing track. Something simple that you can do easily. Perhaps a song that you sing in the shower?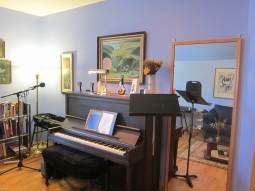 8. What can I expect at a lesson? Each teacher will have a different routine. But generally speaking, in your first lesson, you will talk about why you want to sing and then your teacher will take you through a few vocal exercises. Relax and enjoy! This is all about you discovering musical yourself.
9. How long does this training business take? Learning to sing is a very individual exploration. Some people take lessons for many years. Others will come and go.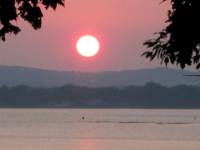 BUT MOST IMPORTANTLY, JUST START!

10. WANT TO GET IN BETTER SHAPE?
It is very helpful for a singer to be in reasonably good physical shape. People often ask me what I do to keep in shape. I do two things: In summer, spring and fall, I work in the garden! But all year long, I use an online video program called, Essentrics. My friend, Miranda Esmonde White started this program many years ago. She is an expert in keeping fit as you age. Have a look here!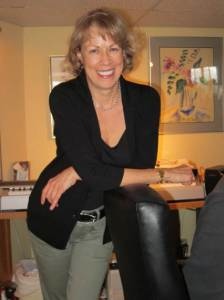 Join my FREE weekly newsletter, here!