Audition Tips That Build Confidence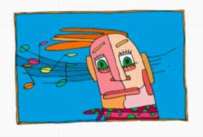 AUDITIONS can be major events in a singer's life. Often, they are the most important way for a singer to be heard.

AUDITION TIPS IN AN 8-STEP SPIRAL
I've done many auditions myself and sat on the jury of quite a few of them, too. So I know the process from both sides.
When one of my students is preparing for an audition, I take them through a series of questions that will help us to understand the rationale for doing this particular audition.
Then we choose songs and go through the rest of the preparation process based on those decisions.
Here is a graphic of the 8 step process - THE AUDITION TIPS "SPIRAL:"
(See these other pages - parts 2,3,4, & 5 of the Audition Spiral: 2. Song Choice - Audition Songs, and 3. Song-Study - Making A Song Your Own!), and 4. Visualization (Your Concept of Success) and 5. At the Audition & After - How to Prepare)
MORE ON "AUDITION TIPS IN AN 8-STEP SPIRAL" BELOW, BUT FIRST....
Learn All About Singing!

Subscribe to my weekly newsletter, HOT VOCAL TIPS FOR SMART SINGERS! for singers of all ages - that will bring you Insider Tips, Vocal Secrets & Helpful Tools. And the "All About Singing" Podcast! Sign up Now!

Learn about singing, songwriting, performing, vocal health, audition tips and much more to help you become a much better singer - PLUS Two Unique & Free Gifts.
___________________________________
The Audition Spiral begins with deciding WHY you are doing this audition and what you expect to achieve - crucial pieces of information that many singers don't explore fully enough.
Before I take you through this decision-making process, please read about singing and self-esteem in the following link.
When you have a sense of purpose and vision in your life, doing what is required to perform a good audition can be much easier to accomplish:
Audition Tips & Self Esteem
MAKING A SMART DECISION
There are many reasons to audition. A few examples:
- for fun
- on a dare
- to allow specific people to hear you
- for the experience of learning how to do better at auditions
- to get to the next level
- to win the prize
________________________________
When you know WHY you are doing the audition, many other pieces of the preparation puzzle will fall into place. If it's just for fun or on a dare ("I dare you!"), you can simply choose a song, learn it, and get in line at the audition.
But if you want to be taken seriously, you need to treat the opportunity with respect.
Give yourself enough time to prepare.
Or, if you know that auditions are going to be part of your life, always be working on two or three good audition pieces...
Which brings us to the next element in the spiral: Song Choice - Audition Songs And look here for a fun and powerful way to make a song your own: Song-Study (Your Best Songs!).
I wish you great singing!