How Do You Decide Which Audition Songs Are Right For YOU?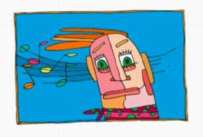 Audition Songs... This page is part two of the AUDITION TIPS GUIDE. In the first part of this Audition Tips Guide, I wrote about the importance of deciding why you want to do the audition. Read the first part of the guide here:
Audition Tips & Audition Songs - The Audition Spiral
CHOOSING THE RIGHT SONGS
Step 1: What do they expect of me?
A few Questions to consider:.
• For whom am i singing? Who is on the jury? What kind of music do they expect to hear from me? Can I sing the kind of music they want to hear?
• What style of music do I sing best? If the audition requires me to sing music in another style, do i want to do that?
NOTE! Often, singers do not do well in auditions because they have chosen to sing music that does not meet the needs of the jury.
Do some research. Find out what kind of music your jury wants to hear. If you are able to do so, find out who is on the jury and judge by their position in the music field the kind of music that they know best. Try also to find out what songs were sung by other successful singers in the same audition.
if you feel that you can and want to sing the kind of music the jury needs to hear, then you start with the songs that you already know....
Step 2: What songs do I already sing well?
Make a list of the songs that you have mastered. Then ask yourself these questions:
• is this the right style of song for this jury?
• Is this a well-written song? (Auditioners get tired of hearing bad music. Choose your songs with "quality" in mind. If you wonder about what makes a "quality" song, look on the internet for the BEST SONGS lists for 2005/6/7/8/. Look on Amazon.com for books of audition songs to see what others have chosen. Then make your own judgment about which songs have lasting power.)
• Is this song the right length? (HINT - It should not be too long.) Be careful about choosing songs that are too popular or too famous. Sing these kinds of songs only if you do them extremely well or in a very unique way. ________________________________________
• Does it show my greatest strengths? (For example: do you have good high notes, good low notes, strong dramatic ability, a unique sounding voice, good runs, great power, a fine song-writing talent? Show off those abilities!)
• Is this song heard too often on the radio? Is it strongly associated with a great contemporary singer with whom you will be compared?
• Does this song give you the chance to really connect with your audience? (the jury)
• Does the song have a magical moment? For example: a "magical moment" could be a long-held final note that brings an audience to its feet. Or a very dramatic quiet moment that makes your listeners hold their breaths etc.

Step 3: How do I choose new audition songs?
Get yourself a blank lined book to store ideas about songs. When you hear a song you like, write down the title. Start to make lists of songs that you believe will suit you.
Think about the criteria mentioned in Step 2 (above) when choosing your new songs.
Song search should be part of your daily life as a singer - always be on the look-out for songs that meet your particular needs.
And consider writing your own songs. You may not sing an original for a long time. But that should not stop you from experimenting with song-composition NOW.
Once you have chosen your audition songs, then comes a really exciting part of the process called, SONG STUDY - (your best songs) - the next step (Part 3) in the Audition Spiral.
I wish you great singing!