Free Online Christmas Music from Barbara Lewis & Friends
I love Christmas music! Free online Christmas Music: Every year since I have had a Web Site on the net, (a lot of years!), I have offered free Christmas Music to those who visited my site.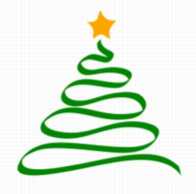 This year, you can also purchase one of my two singles from my upcoming album, "A Peaceful Christmas Eve:"
Rise Up Shepherd and Silent Night.
---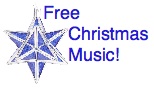 And Now 5 Unique and beautiful songs

Melinda Coffey, a wonderful pianist and good friend, and one of my voice students (who is also a friend), Cherylyn Toca, have given me permission to allow access to their wonderful Christmas recordings.

These songs are not for sale. They are on the site simply to add pleasure to your Christmas music listening experience. So here are four Christmas songs and one more song (Lullaby for a Deep Sleep) that seems to appeal to people at the Christmas time of year. I wish you all a very Peaceful Christmas!
A VIDEO CHRISTMAS CARD...
1. "An Ode To Simple Human Needs That Last" is a song I wrote about the simple, yet profound pleasures we share at this time of the year. The video montage is in the form of a musical Christmas Card to friends, family and all those who have listened to and purchased my music over the years. The great pianist, Holly Arsenault, is at the piano.
2. Well-known American pianist, Melinda Coffey brings her magic to this favorite carol: What Child Is This?
3. Cherylyn Toca was 15 when she recorded this beautiful carol made famous by the American Idol singer, Clay Aiken. Mary Did You Know? Toca's voice is warm, rich and irresistible. Watch for this young singer's star to shine in the years to come.
4. Silent Night (with a link to Youtube) and here in the audio/video below is one of my favorite Christmas Spirituals... Rise Up Shepherd!
I love to work with pianist, Chad Linsley. In these two songs, Silent Night, and Rise up Shepherd!, he accompanies me with magic and beauty for two of my favorite Christmas songs.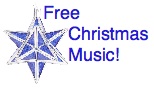 5. And for those who are looking for songs about Peace at this time of year, LULLABY FOR A DEEP SLEEP (TV-quality video) aired often on PBS stations, offers exactly that... peace, surrender, calmness, letting go...

An offering of Free Online Christmas Music for those of you who enjoy the serenity of the season! I wish you a wonderful Christmas Season - filled with all the joys you care about.
My best to you,
BARBARA LEWIS
Back from Free Online Christmas Music to Singing Tips With Barbara Lewis