Taking Voice Lessons Online is a New and Exciting way to Improve Your Singing!
Taking Voice Lessons Online means that you can benefit from the expertise of a voice teacher who does not live in your area.
And, for professionals, you can get quick and individual feedback on questions and problems that may come up when you are performing on the road.
(Look here for information for singers (at any level) who would like some help with singing but cannot take regular lessons.)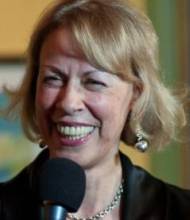 The process of taking online singing lessons is fairly simple...
!. You must have a computer with a built-in video camera or have a video camera that can be attached to your computer and aimed at you. (This is an example only...choose one for your particular computer.)
2. You must have a computer that has a built-in microphone of good enough quality so that I can hear your voice well. Or you can use a hand held microphone that plugs into your computer.
3. You must set up a free account with Skype.com. This is how we will talk to one another (for free) through the internet.
To get more complete information about the technical aspects of online singing lessons, go here: Online voice lessons - easy-set-up Skype information.
TESTIMONIAL: "You have inspired so much growth and confidence. I just can't wait to keep progressing with your coaching!"
- Zandrea Duchesneau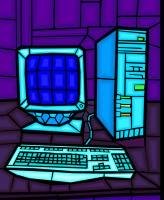 ONLINE LESSONS - SOME HISTORY & EXPLANATION
Taking voice lessons online is a new and very exciting tool that YOU can use to move ahead vocally. I have been teaching online video lessons for three years - mostly to professional singers who are on the road - but also to aspiring singers who have read and enjoyed my Web site.
VIDEO LESSONS ARE A POWERFUL TOOL FOR ALL SINGERS!
Video lessons do make a big difference to a singer who is having a vocal problem and cannot come to my studio. Or for someone who does not live in a city where he/she can be physically present with a teacher, but who really needs personal vocal advice.
While it may still be best to be in the presence of a teacher, video lessons are the coming thing! And the technology will only get better over time.
TESTIMONIAL: ¨Barbara, your being inspires and comforts. One can only be grateful to have time to work with you."
- Gail Kaye

If you would like to discuss taking a video lesson or series of lessons, please be in touch with me on my CONTACT PAGE (singing lessons online.)
SPECIAL VALUE TRIO PACKAGE OF LESSONS
For those who would like to "test the waters" - I offer the "SPECIAL VALUE TRIO PACKAGE" of voice lessons online: 3 interactive video lessons especially tailored to the beginning student.
I WISH YOU GREAT SINGING!

P.S. Here are my own Music Videos (aired often on Bravo television):Barbara Lewis Videos.
Back from Voice Lessons Online to Singing Tips With Barbara Lewis