Welcome to Singing Tips With Barbara Lewis!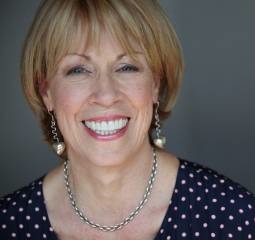 Welcome from Barbara Lewis! This Web Site is devoted to helping YOU become the kind of singer you have dreamed of being! If you are a beginner, you will find many posts, videos and audio clips to help you take yourself to another level of singing ability. For the intermediate level singer, again, you will find much to keep you moving ahead. Use the Google search engine on home page to search for your specific interests. Having problems with Stage Fright.
Check out my Guide to Overcoming Stage Fright.
ABOUT ME!
If you are interested in my own life as a singer and songwriter, you can find me here at BarbaraLewis.com. Recently, in late 2020, when live performance was not possible, I was hired to create several Christmas song videos.
Here are two of them: Santa Baby, (with a few updated lyrics) Noel, C'est L'amour (a poignant, french Canadian standard!).
Testimonial - "You have inspired so much growth and confidence. I just can't wait to keep progressing with your coaching!" - Zandrea Duchesneau

Testimonial - "I have over 11 different vocal coaches' programs, from Per Bristow, Seth Riggs, Anne Peckham, but my most favorite is you. You`re not just a coach, more like my wise distant aunt." Tafadzwa Gubwe
SINGING AFTER FORTY
I have a special and strong interest in working with older singers who are coming back to singing after a long time away, or those who are just beginning to live their dream to sing. You are a wonderful and intriguing group of people with much to say through your voice, and years of experience to draw on. I heartily welcome you!

Testimonial - "Thank you so much for your wonderful teaching. Your positive approach to life comes through with the singing. Your mastery of vocal technique is sans-pareil - so rich and appreciated." Cynthia Carsley
SUBSCRIBE NOW!

HOT VOCAL TIPS FOR SMART SINGERS! Please sign up for my free weekly newsletter. It is my hope to help you improve your singing with happiness, focus and purpose. Have fun with your creative life - there's nothing like it!
I wish you Great Singing!