You Need to Find The Best Love Songs For "YOUR" unique Voice
Around February 14 is a good time to do some looking....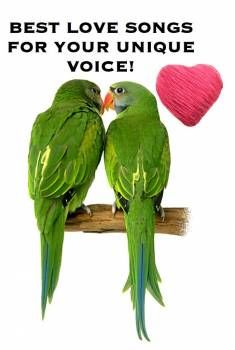 What better time than around Valentine's Day to look for the best love songs for your voice and your unique style of singing?
On Valentine's Day, people talk about their favorite love songs. They reminisce about a love song that moved them. And they search for the best love songs to express what they feel about their love lives.
(Christmas is like this, too. You can do your best research on great holiday songs in December and January.)
We singers may scoff at singing "yet another love" song. But they are a powerful means of connecting with an audience. And we need to take our choices seriously in order to have our strongest impact on the stage!
I suggest that you look for different, even offbeat songs that have not been recorded too often or that have not been hits too recently. You do yourself no favors by singing a song that has been a recent hit of Keith Urban, Bruno Mars, Rihanna, or Taylor Swift.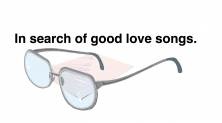 Much as you may adore their songs, it is better not to be compared to them.
Instead, do some research. Find your own best love songs. Look at lists like these: Great Love Songs... and Wildly Popular Love Songs! • Sometimes it is wise to look outside of your style of music for a song that you can make your own in a new way. Surprise listeners with a song that they never expected to hear from you. • Find songs that make a unusual statement about love - something that YOU can relate to but is not run-of-the-mill musical wallpaper. Here's an interesting song... Book of Love (Magnetic Fields). And now hear it by a totally different artist: Book of Love - another take
• Try to expand your ears a bit. Consider singing a love song that is not in your own language. Treat yourself and your listeners to a bit of exotic fare: Listen to the language of passion. And here's another look at the same song... Luis Miguel. Inspire yourself to reach out a lot more into uncharted musical territory - (at least, uncharted by you!). And find songs that may one day become associated with YOUR name.
I found this extraordinary song written by Claire Hamill, in one of my many searches... Here is my latest performance of You Take My Breath Away. I wish you Great Singing!

Back from Best Love Songs to Singing Tips With Barbara Lewis