Free Singing Tips For Singers Who Need A Little Inspiration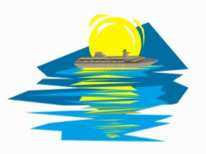 from the Newsletter Series,
¨Hot Vocal Tips For Smart Singers¨

from Barbara Lewis

NEXT WEEK! in these free singing tips look for a simple singing exercise to to BOOST your voice!

_______________________________________________
FREE SINGING TIP #2 - March 1, 2010
(See all Singing Tips here.)
Why YOU Cannot Let the Success of Other Singers Bother You
When you are in the early (or even later) stages of learning to sing, it is painfully easy to be pushed off your path of improvement by the success of others.
I remember well two students who were studying at the Canadian University where I was teaching, who told me that they felt it was near impossible to have a career ¨this late in the game.¨
One was 19. The other was 22.
When I asked why they felt this way, one of these young women cited Madonna as an example. ¨Madonna was already well-known at my age,¨ she told me with a very grave voice. ¨So I don´t think it is really worth me continuing...¨
The other woman, who is now quite a well-known singer, said something similar: ¨Joni Mitchell was famous at 19. I´m still trying to write good songs and get gigs... I feel like it´s going to take too long for me to get anywhere.¨
At the time, I had just read an interview with the great folk/jazz singer, Joni Mitchell who spoke about the dangers of making it too early. She spoke about how difficult it had been for her to continue to be creative when she was living a high-profile life in the celebrity fish bowl.
She advised young singers to be content with not "making it" too early. She suggested they write their music in peace and grow gradually.
When we see very young singers doing really well, it can be a challenge to our own self esteem.
Here´s a young singer from my home town, Montreal, who started singing very young. I heard her sing in a park a few years ago - she was remarkable then - as she is now. (from Free Singing Tips - Nikki Yanofksy in Vancouver)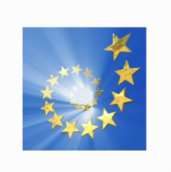 But she is only one talent. The world needs many singers of different ages and varying life experiences. Remember this! People of all ages love to listen to music that speaks to them and for them. So if you are a 30-year-old who is just beginning to hit her stride, there will be other 30-year-olds in the world who may relate to what and how you sing.
And if you happen to be a 40-something or 50-something singer with a great gift, who has waited years for a chance to be recognized, think about others who have gone before you...
Value your talent - Sing from a personal point of power I am not suggesting that singers who begin to sing in their later years have a good chance of becoming famous. Few singers are in that category. But don´t give up on singing just because others have done things earlier and risen higher than you believe you ever will. There are many routes for singers to take these days.
Be creative. Build a quality voice. Have something of value to say through your music. And have fun in the process!
Read here about the 7 Points of Power for Singers! I wish you great singing!

Back from Free Singing Tips to Singing Tips With Barbara Lewis