Free Vocal Lessons - Here is the 9th in the Singing AFter Forty Series!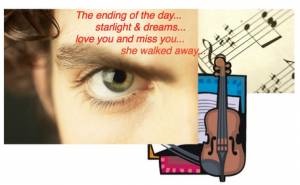 Free Vocal Lessons...
How can you make your singing MUCH better fast?
Watch the final video in the "Singing After Forty" video series called, Sing With Me!
This video shows you two vital elements that you must master as a performer in order to bring a lot more power to your singing:
- strong, believable and well focused energy in your eyes and face
- carefully-crafted use of lyrics to help in pacing a song so that you can tell a more meaningful story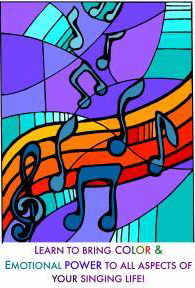 In this last of the free vocal lessons in the series, I use the great Fats Waller song, "Ain't Misbehavin" to demonstrate how a song can change and grow with more attention to lyrics and greater use of energy in the face - especially in your eyes.
I'm giving you a very close up view of how simple changes in the delivery of a song can intensify the meaning and the power of the message. It is these kinds of details that can take you from being only a ho-hum singer to becoming a STAND OUT!
Take the time to speak your lyrics out loud with the purpose of observing how the words make you feel when you say them. Try speaking them to a friend. Try reciting them in different ways. Then sing the song again keeping that work in mind.
SINGERS WITH POWERFUL EXPRESSIVE ABILITY
Have a look at this intriguing singer in her younger years. See how she uses the lyrics to build the story of the song. Look at the energy in her eyes.
Shirley Bassey has a huge sound. Few of us have the kind of voice that she has. But she is a great example of the power of "selling" the song. You can see close up in this video the kind of energy she uses to carry the song to her rapt audience. A good lesson.
And here is a male singer who uses lyrics like few others, to tell a compelling story. Tony Bennett's face is not as electric as Bassey's. The song does not require it. And it is not his style to be so "over the top." But his eyes still tell an emotional story that is true and intimate... Again, a masterful performance.
No matter our age, younger or older, we can learn a lot from studying singers like these two.
I wish you great singing!

Back from Free Vocal Lessons to Singing Tips with Barbara Lewis