HOW TO HAVE CHARISMA BY SINGING TO YOUR "LAST INCH!"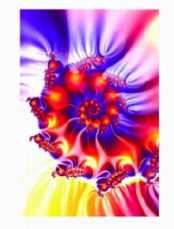 A few years ago, I was preparing to perform a one-woman musical in which I played nine different characters. Each character had songs. All the characters were high-energy individuals.
For several months, I worked with a choreographer whose job it was to teach me how to sustain the amount of physical energy required to make each character come to life and keep them and their songs exciting during the entire 90-minute show.
A huge task for any coach. She was also teaching me about how to have charisma through energy.
She taught me many things. But one of the most important lessons I learned was The Rule of The Last Inch. This rule applies as much to singers (perhaps more) as it does to actors who also sing.
WHAT IS "THE LAST INCH?"
The "last inch" is that extra amount of expressive energy that a performer MUST find within themselves in order to produce a power-packed song. In other words, sing to the "last inch" of your expressive energy. Lacking that "last inch," a performance can be merely good, rather than amazing.
What does it mean to sing to the "last inch?"
It means that when you start a song, your concentration level must be high. You sing with as much expression as you can. You deliver your message to your audience with as much passion and honesty as possible. And you don't let the energy flag until the song is entirely over - until the band has played their last note.
If you have ever wondered how to have charisma, this is one way to build that kind of personal electricity onstage.

Amateur (and sometimes, professional) singers often start out well, and then lose focus and concentration part way through a song.
How do we, the listeners, know this?
We see their eyes shift away from singing the song as they scan the room for friends, or wonder about how their hair looks, or worry about a high note coming up, or consider what they will eat after the show, or grimace about all the mistakes the guitarist is making.
We see it on their faces when they lose contact with the words they are singing and they begin to look, or at least sound, detached from what they are doing.
_____________________
MORE ABOUT CHARISMA BELOW...

But first,
Subscribe NOW!

for
HOT VOCAL TIPS FOR SMART SINGERS! - a weekly newsletter that will bring you tips, secrets & tools to help you become a much better singer.

Subscribe NOW! with the form on the right.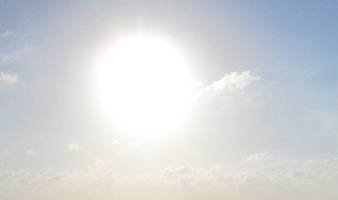 HOW TO HAVE CHARISMA THROUGH FOCUS
Singing to the last inch does not mean that you sing full-out all the time. There is a small volcano of emotion erupting inside a great performer during quiet moments and quiet songs, too. But the strong connection to the meaning of the song, and to the audience, is never lost.
And in every performance, a singer must also plan for times of relaxation - times when you are able to coast a little without damaging the show.
One contemporary performer who gives herself to the "last inch" is the Columbian singer, Shakira. Whether or not you like her music or her politics, you cannot help but feel her explosive energy that remains consistent throughout an entire performance.
Singer/songwriter, Ben Harper stays powerfully connected to his message and his audience, too.
The same goes for an older singer, Liza Minnelli, who is famous for her enormous, unrelenting live-performance energy. In fact, most long-lasting, memorable performers learn to sing from a reliable and deep river of feeling. Even Perry Como, the ultimate in calm singing from the 60's, sang to the last inch in his own unique style.
LEARN HOW TO HAVE CHARISMA BY WATCHING OTHER SINGERS - (good and great)
Next time you attend a concert, watch closely how the singer remains (or not) highly concentrated on what he/she is saying in the song. How they connect with you in the audience, (or not), to the last inch of their ability.
And learn to find that talent in yourself as you improve your own performance skills.
I Wish You Great Singing!


Back From How To Have Charisma to Singing Tips With Barbara Lewis