5 Online Music Marketing Ideas - For Beginners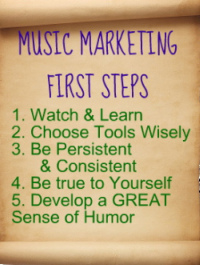 5 Online Music Marketing Ideas - Especially for Singers who are Over Forty!

For those of you who are new to singing and/or just beginning to think about marketing one of your creations (a song in digital form, a CD, an article, a book...) here are 5 music marketing ideas that can help you keep on track and in focus as you develop your own marketing strategy over time.
1. Watch & Learn
Before you begin to plot your path into marketing your work, take a few hours (maybe even longer) to look around the internet to view the music marketing ideas of other singers. For example, you can narrow the field a little by entering the name of one of your favorite singers into Google or Bing search.
Then make notes about some of the places that show up in the search results. If your singer is even reasonably well-established, you will likely see:
- An official Website
- Facebook
- Wickipedia (for the better established)
- YouTube
- Twitter
- My Space
- Itunes
- CDBaby (if this is an Indi singer) and many more.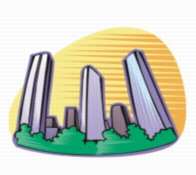 These tools represent just a few of the possibilities when it comes to marketing on the internet. I suggest you do a search for several singers you enjoy. And, if possible, do a search on at least one singer who records the kind of music that YOU sing. See what that kind of search yields. Jot down some of the places that you know about. (Most of us have heard about YouTube.)

2. Choose several of these tools that appeal to you.
I suggest that you do not choose more than 3 at the beginning. Set them up to reflect the style, feel and purpose of YOUR product. Do it carefully and with a good spirit. Try to avoid a quick, sloppy entry into using any of these tools. (Sloppiness can come back to bite you on the nose in the future!) Read about how you can use each tool fully. You will do this over time - so take your time. Make some notes about things you can add in the future.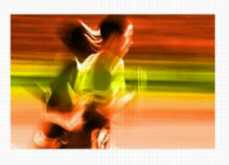 GOOD MUSIC MARKETING IDEAS TAKE TIME TO DEVELOP
3. Persist! And be as consistent as possible. But walk, don't run.
Marketing for most of us without a huge budget is a trial and error proposition. Over time, if you persist, you will discover which music marketing ideas work best for you and your product(s). I find that it really helps to approach marketing with a sense of FUN.
If you like to take pictures, you can find many opportunities to use your own pics on the net. You could also make a nice video using only pictures. For example, Animoto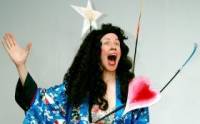 is a fun way to get started. Once you have your picture/video chops, you might want to move onto creating your own videos. Have a look at what people are doing on Youtube. Think about how YOU can use that medium to showcase your work.
4. Keep and/or develop a "Powerful Sense Of Humor" That´s me on the left as a silly character in one of my solo shows. The director of that show forced me to find my "Inner Clown." I will always be grateful to her for that. Marketing your own work takes a lot of time and persistence. You may find that MANY things simply do not work for you. You may shudder at the numbers of singers out there in the world and feel that you are adding yet another small needle to a quickly-growing haystack. You may say to yourself, "Sheesh, why should I even bother?"
This is the time to pull out your "Powerful Sense Of Humor" and have a good laugh. Musical life is full of these "AKKKK!!!" moments. If we can handle them with humor, we are more likely to stay in the game!
OUT THE WINDOW YOU GO, BLASTED MACHINE!
I remember well being in such a state of frustration with some marketing venture of mine that had taken a lot of time and money - and then went nowhere.... that I almost threw my computer out the window of a 28-story hotel!
At that point, my husband saved me from profound foolishness. He said, "Let's take a nice long walk!" Later, I thought how amazing it was that something as simple as a stroll could totally change my feeling about my work.
I laughed about my desire to destroy my beloved machine in that momentary state of pique. It was a lesson learned. (One that I have had to learn over and over again, since that time!)
(PSST! SINGERS, SIGN UP FOR MY FREE NEWSLETTER -
"HOT TIPS FOR SMART SINGERS" from the "Smart Singers" series of publications.)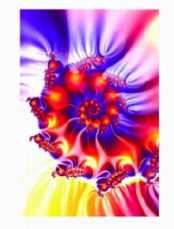 5. Stay True To Yourself
Use your marketing tools in a way that reflects who YOU are. In my long experience with marketing, I have come to understand that it is best to be yourself. No one else can be you. If your marketing reflects what you believe, how you feel, what gets you mad or energizes you - you will be unique.
You may find that your particular style is not grabbing much attention initially. But keep going. Try to do everything a little better all the time, but keep your eye on your authentic feeling about your work. Stay true to yourself!

I wish you Great Singing & loads of "true-to-you" and compelling Music Marketing Ideas!

Back From Music Marketing Ideas to Singing Tips With Barbara Lewis