Wake Up Your Life

- with Singing! A playful approach to learning to sing online, 

especially for beginning singers over 40.
Is this singing course for You? 
March, 2021...Hello and Welcome! Thank you for being here.
About a year and half ago, I began to think about creating an online singing course for beginners that went beyond just teaching a person to sing. I've been a teacher and a performer for many years. I know that learning to sing brings with it truly awesome benefits that are often underestimated in their power to make our lives happier and more creative.
Singing lessons can bring quick, powerful changes to your voice & your sense of well-being. Especially if those lessons come to you in a spirit of fun!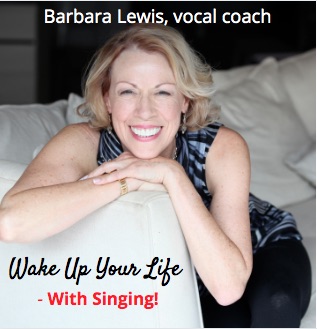 When I teach a lesson, I find it so poignant to see how something as simple as asking a person to change their posture, to stand up a little taller - a seemingly small thing - changes the person's attitude in surprising ways. They look more confident and I think they "feel" a little more confident, too.
When you stand taller, you tend to breathe better. And in breathing better, the way you speak changes. One small shift leads to another and then another. Overall, in time, you start to look physically better. And that's a real plus!
Learning to sing in a fun & joyous (online) atmosphere also brings you the possibility for personal transformation!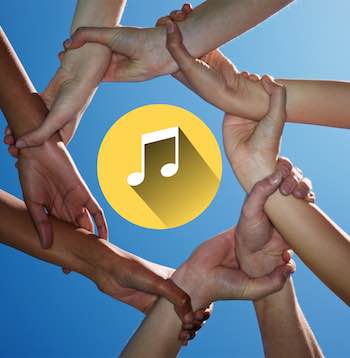 What are a few of those changes?
- Well, of primary importance... you sing with greater ease
- You stand better
- You breathe more deeply (which can help with managing stress)
- You explore a wide range of emotions through songs
- Your memory improves (learning those lyrics!)
- Your mental focus improves
- You learn about the state of mind that allows you to be more "in the flow" as a singer
- Your discover more creative energy
- Your speaking voice may grow richer
- Your listening skills improve (we often "tune" our ears when we sing!)
- You begin to feel more confident about saying how & what you feel
- You share your ideas with other like-minded people on a similar musical journey! 
 Use the sign-up form below to be put on the mailing list, with no obligation to purchase.

The following video is a sneak peek into a lesson that explores 2 vocal problems.
View the full course description below this video.

---
COURSE DESCRIPTION -


The first 
Wake Up Your Life

 - with Singing!

online course is an introductory offer.
The first course will be limited to two groups of eight students. Small groups, because I want to give each student personal attention. And to some degree, for this introductory offer, I will be "customizing" the course. While the first week of videos are pre-recorded, the next weeks will be created based on the needs of each class.  
The course includes:
• 8 instructional videos (10-15 minutes each) that will lead you through the basics of singing, step by step. Two videos each week.
• 4 (live) Zoom webinars (including 1 intro webinar as a "get-to-know-you" session.) In the 3 following webinars, we will talk about how each person is evolving and what they feel they need to develop their skills better and faster. You may sing in a webinar, but only if you choose to do so.
• 2 supportive/affirmation files (spoken-word mp3s) that will give you extra (daily) support during your month of learning. When the month is over, you will continue to have access to the videos and audio files.  
• Extra bonus information Based on individual need, each student can request a half-hour private Zoom session with Barbara Lewis during the first 2 weeks of the course. 
Do you want to know more about me as a singer
and as a vocal coach? 
Singing is a very personal kind of learning. You will likely want to have 
a good "feel" for my style of singing and teaching.
---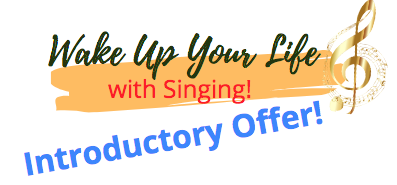 This is an introductory offer!  The cost of the one-month course will be much less than future sessions. The fair value is around $400. But for this first time, I am asking only $175.00.
I will only take 8 women/men in each of the two classes - thus, 16 individuals. So the sooner you let me know that you are interested, the more likely you will be to get in to one of the groups.

There is no Obligation!
NOTE: In giving me your email below, you are under NO obligation to take the course, once it is open. When you enter your name and email address, you will be put on a special mailing list. I will send you information about the course about two weeks before it will begin. Then you can decide if you want to purchase the course. I will also send you an occasional email that gives you FREE insider tips, secrets and more about how to improve your singing voice - as a beginner. Please join me!