Singing Information Especially For Mature Singers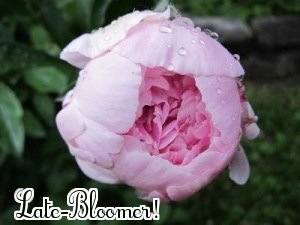 Singing Information for singers over forty.... Barbara's Tool Kit for mature singers is HERE.
This page of singing information is for you especially if you are returning to singing after some years in another field...
or if you are a person who has always dreamed of singing better, but only now have the time and energy to devote to developing your art!
________________________________________
WHAT DOES IT MEAN TO COME BACK TO SINGING?
I have taught many singers who are returning to or beginning to sing more seriously later in life.
One of the problems for adult singers is that there is very little information tailored to this unique life-decision. Mature singers have different needs and concerns than younger vocalists.
Here are a few suggestions for those of you who are just beginning to consider a return to singing - as you follow your dream to "sing out" the music that is inside you!
1. Give yourself permission First, you must give yourself permission to launch this new effort. Think through how much time you can give to your singing passion. Think about how your decision will affect others in your life. Keep them in mind as you claim the time you need to sing. And make a flexible plan about how you will start.
2. Overcome friends and spouse's questioning looks There is no need to apologize to friends and family about your desire to sing. Instead, involve them in your passion. Tell them what you plan to do and what it means to you. Let them see how important it is to you that you re-discover this route to self-expression. And remind both yourself and those who may wonder about the wisdom of spending your time in this way, that singing benefits both the body and the soul. Here are few examples:
- You learn how to breathe more fully and deeply.
- You learn how to stand and walk with better posture and greater confidence.
- You learn to access deeper wells of feeling.
- You learn how to make poetry come to life and this can help with verbal expression, in general.

3. Set yourself a few reasonable goals Decide how you want to begin the process. Perhaps your first step will be to find a good singing teacher in your home town. If you cannot afford a singing teacher at this point, do you want to start learning by using a set of singing DVDs? Or perhaps you could consider taking an online lesson to get you started?
Here is some information about taking lessons online - ONLINE SINGING LESSONS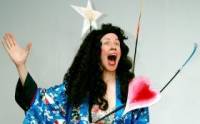 The most important thing is to get started. Take a first step. And that will lead you to other steps.
4. Hurry Slowly and Love The Process! You will be excited about getting your voice into good shape (again). But hurry slowly. Enjoy the process. Try to work with the very best teacher(s) you can afford. Listen to and watch other singers who are singing your style of music. Read a lot about singing. Build your voice with joy. I believe that singing should be serious fun!
---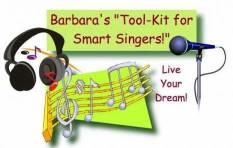 "TOOL-KIT FOR SMART SINGERS"
PLEASE NOTE! - The singing information in this article is a very simple primer about what it means to return to singing when you are older.
I have created a group of tools (written, audio & video) to help returning singers find quicker and easier success!

WHAT KINDS OF SINGING INFORMATION AND INSTRUCTION ARE INCLUDED IN "Barbara's Tool-Kit For Smart Singers? "
The "Get Started On Your Dream" start up kit (PDF and 20-minute Warm Up on MP3)
- Suggested songs in a variety of styles.
- Easy-to-follow weekly vocal warm-ups (audio and/or video).
- Access to private online singing lessons at a reduced rate.
If you are interested in learning more, be in touch here. (Message Heading - "TOOL-KIT For Smart Singers" __________________________
I WISH YOU MANY YEARS OF GREAT SINGING!

Back from Singing Information to Singing Tips With Barbara Lewis