Teacher Student Communication - Finding The Best Singing Teacher For YOU!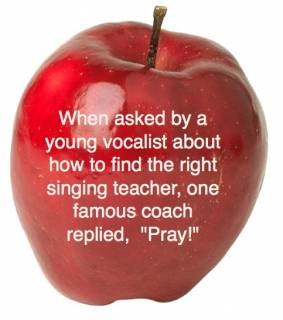 HIGH QUALITY TEACHER STUDENT COMMUNICATION is vital for a singer...
Following a seminar that I give on the art and business of singing, one of the attendees asked me for more information about how to find a good singing teacher. It's a question for which there is no simple answer.
Keep in mind that finding the right singing teacher for your unique needs will take some research and perhaps some trial and error.
TEACHER STUDENT COMMUNICATION - Ask A New Teacher What Style of Music They Like To Sing!
Some singing teachers are most comfortable working with a vocalist whose primary interest is in classical music. These teachers know the classical music repertoire which is extensive and complex. They know the vocal demands of the music and they know the classical music business - which is quite different from the non-classical world of music.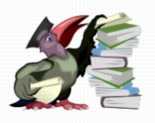 They understand what it means to build a voice gradually over time so that the singer can perform with a large orchestra or a group of instrumentalists, and still be heard without the aid of a microphone.

Other teachers like to deal only with those singers who aspire to sing non-classical music. That repertoire is also vast and continually changing as new "singing stars" make new songs and new vocal styles popular.
However, these days, more and more teachers are able to work with students who are interested in a variety of styles of music.
Teacher Student Communication - Ask A New Teacher To Tell You About How S/He Teaches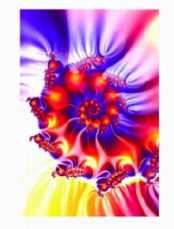 When I taught at a University (for about 8 years), I worked with singers whose interests spanned a wide range of styles - from pop songs, music theatre, jazz, and folk and rock to classical songs and arias.
I taught a technique inspired by classical training - but adapted to the needs of other musical styles. My goal was and is to help a singer use his/her voice in an increasingly healthy way - to use an economy of means to create good, vibrant sounds that are appropriate to their chosen style of music. I emphasize the importance of being able to use both the chest voice and the head voice co-ordination.
FOR BETTER TEACHER STUDENT COMMUNICATION - ASK A TEACHER WHAT KIND OF MUSIC INSPIRES THEM!
A good singing teacher should be vitally interested in your unique musical aspirations. She/he should ask you what you want to do and tell you how/if they can help you to accomplish that goal.
She/he should be able to lead you through the detailed study of a song so that you understand it's structure and can then find ways to perform it with the greatest expressive power.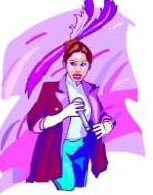 It will usually take a few lessons before a teacher can get a good sense of how you handle your voice and how your instrument may develop. But you should not have to wait many weeks to hear and feel an improvement in your voice.
TEACHER STUDENT COMMUNICATION - Respect and Honesty
Finding the right teacher is part common sense and part chemistry. Don't be afraid to call a singing teacher to talk a little about what styles they like to teach and what they think is most important in teaching singers the art of singing. But ask your questions with respect. And expect to take at least one paid lesson in order to really get a sense of how this teacher works.
I WISH YOU GREAT SINGING!

Back from Teacher Student Communication to Singing Tips With Barbara Lewis