3 Secrets To Singing Better - especially for those who are over forty
3 Secrets To Singing Better
Hello! to all you singers who are looking for ways to sing better! Here are 3 simple suggestions that, if followed, can help you to sing better and with greater happiness.
#1. Sing a lot  
Don't make the mistake of waiting until you think you are singing really well before you start to sing.  Sing a lot. Sing with the radio. Sing in the shower. Sing with your friends. Sing for your loved ones. Sing to your children and your grand children. Learn to enjoy the very act of singing.
Feel it in your mouth, your head, your chest, your entire body. Feel that great sense of pleasure that comes with the physical act of lifting your voice in glorious song.
---

DO YOU HAVE A PROBLEM WITH YOUR SINGING? that you would really like to have some help with?  LET ME KNOW ABOUT IT HERE - AND I WILL DO MY BEST TO PROVIDE AN ANSWER IN AN UPCOMING NEWSLETTER... I WILL NOT MENTION YOUR NAME!
---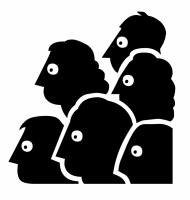 3 Secrets To Singing Better
#2. Sing Anyway!
Don't make the mistake of listening to naysayers. There will always be those around you who would rather you did not sing. They may be close family members. They may be friends or relatives. They may be other singers. Or people "in the music business."
Protect yourself from their negative response to your desire to sing by "knowing" that you have the right to musical happiness. There is no need to discuss with or react to those who try to dissuade you from your artistic endeavors. Listen to their words. Respect their right to their opinions. But say to yourself, "I hear you. And I am going to sing."
Most of the time, these people are simply speaking from fear. Fear of your success. Fear of taking action for themselves... of looking for and finding their own unique happiness. It's not their fault. That's where they are right now. 
But YOU. You can pursue your dream to sing with a quiet heart. So many people do not sing because they have been persuaded out of it or told they hae no talent. Or that their voice is awful. 
Smile and sing anyway! Just for the joy of it! Singing is good for you in so many ways.
---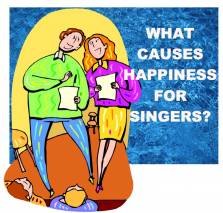 3 Secrets To Singing Better
Don't make the mistake of thinking that you have to do it all on your own. Find the best teacher you can afford, and take a few lessons. Get intelligent and expert feedback. You will save a lot of time if you learn "earlyish" in your singing life how to sing without strain. How to breath fully and deeply. How to choose good songs. How to work at improving your voice in a reasonable way given your unique aspirations.
Learn to sing from your heart using your precious emotions and your intelligence. 
I wish you great singing!
Barbara 
Back from 3 Secrets to Singing Better to Singing Tips with Barbara Lewis