Adult Singing Lessons - Online - Zoom and more...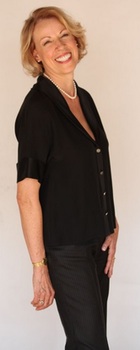 Join long-time inspirational vocal coach, Barbara Lewis for online adult singing lessons. Barbara specializes in working with singers who are over 40. For more information about  this service and coaching fees, please contact her at: barbaramusic.2011@gmail.com.

Barbara writes: "I have a special and strong interest in working with older singers who are coming back to singing after a long time away, or those who are just beginning to live their dream to sing. You are a wonderful and intriguing group of people with much to say through your voice, and years of experience to draw on. I heartily welcome you to be in touch with me!"
Please also view:  12 things that singers must have in order to sing well.
Adult Singing Lessons
Testimonial - "Thank you so much for your wonderful teaching. Your positive approach to life comes through with the singing. Your mastery of vocal technique is sans-pareil - so rich and appreciated." Cynthia Carsley
Testimonial - "I have over 11 different vocal coaches' programs, from Per Bristow, Seth Riggs, Anne Peckham, but my most favorite is you. You`re not just a coach, more like my wise distant aunt." Tafadzwa Gubwe