Developing Self Esteem - Try This Simple Process!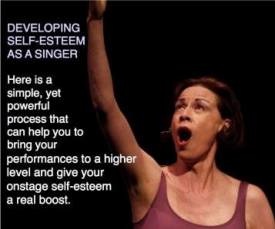 When it comes to a performance - the process of developing self-esteem as a singer can mean pursuing a number of different approaches.
First, you need to know that your voice is in good enough technical shape to handle the music you are singing. Choose your songs carefully. Sing music that you connect with both emotionally and vocally.
Self esteem comes, in part, from knowing that you are in control of your music.
When you have studied your songs and feel ready to perform - if you are a young singer (or a person who does not or has not performed very often) be kind to yourself - and lay a strong groundwork for your early performances.
How? by...
DEVELOPING SELF-ESTEEM - BIT BY BIT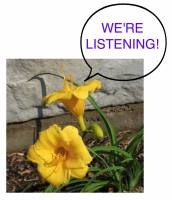 Choose one or two people for whom you will do your first simple, at-home performance. Ask for feed back after each song.
If you have a full concert of songs, sing just a few to this first person or couple of people. Don't strain yourself or your small audience with too much singing.
You are doing this for two reasons: to build up your performance "muscles," and to get some early feedback on how you are expressing your music.
See this process as a way to understand what people are feeling and seeing in your performance. Try not to take the comments too personally. Most people do not know how to articulate what they feel about a singer. And sometimes comments can be awkward and unkind.
Just accept the comments with a "thank you" and make some notes. This is the beginning of your preparation process. Enjoy the opportunity to sing without a lot of pressure. Put your precious ego aside, and learn!
Then look for one or two more people for whom you can sing several different songs.
DEVELOPING SELF-ESTEEM - AT ANY STAGE OF YOUR CAREER
Although I have been singing professionally for over 30 years, I am also going through this same process myself - right now. I'm working on a new concert called, "Passionate Heart." The songs are all new to me, and I want to get quick feedback on which songs are working easily in my voice and which ones may not work at all in the long run.
I have trusted friends who live in other cities as well as mine (Montreal). So I also sing to people using Skype video.
This gradual process of developing self esteem can help all of us who sing to gently build our performance "legs," and prepare for when the real public concerts begin.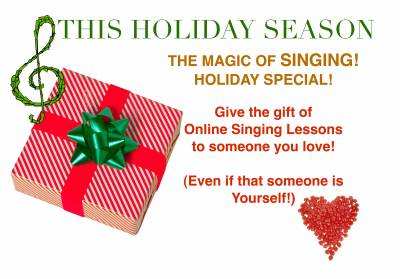 Give a Cool Gift this Holiday Season The Specially-Priced Trio-Package of Interactive Online Video Lessons! A real VOICE BOOSTER!
I wish you great performances, full of self-esteem!

Back from Developing Self Esteem to Singing Tips With Barbara Lewis