Free Songwriting Tips for Beginner Songwriters!
Free Songwriting Tip #2-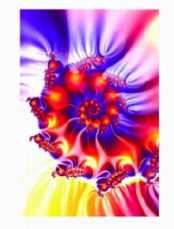 In the first of these free songwriting tips, I suggested that you listen to music and then let your mind "hear" new words or melodies that are inspired by the music you enjoy.
I suggested this action as a first step because I think it is important for you to experience what comes out of YOU before you learn much about the more technical ways to create songs.
You will have to (and you will want to) learn about how successful songs are put together - but first take the time to hear your own "voice," whatever that may be.
______________________________________

In this songwriting tip #2, I suggest that you do some more listening, but with a very specific purpose in mind - for structure, that is: how is this song put together?
Again, choose 1 or 2 songs that you admire. Choose them from different genres if possible - or from different artists.
First, find the lyrics on the internet and print them out.
Then, read the lyrics aloud.
What do you notice in reading the lyrics? Is there a repeated chorus with the same lyrics? Are there several verses with different words? How does the song begin?
Read the lyrics several times out loud. Get a feel for how the words flow.
Now... listen to the song while you look at the lyrics.
Does the song build to a high point (climax)? Where does the climax happen in the lyrics? Near the end of the song? In the middle? Are there several high points?
Play the song a few times while you watch the lyrics. Get a feel for how the song takes you on a journey.
Then go and read about song structure here: free songwriting tips - song structure
For now, don't worry too much about understanding all the structural elements in a song. Let your mind absorb this information slowly. Read the article and gather what you can. And then...listen again for pure pleasure.
Gradually you will start to hear structure in songs. And as you learn more about creating songs, you will find yourself using this structural knowledge in a way that works for your unique songwriting "voice."
Check back next week for another free songwriting tip.
I wish you great songwriting!

TESTIMONIAL
¨Barbara´s vocal teachings head straight to the heart. Although her vast technical knowledge and ability is impressive, it is her role as a mystical navigator that brought me to the place that I had been seeking vocally.¨ Valerey J. Lavergne, jazz singer/writer
________________________
Back from Free Songwriting Tips to Singing Tips with Barbara Lewis