Holiday Gift Ideas For Women Who Love To Sing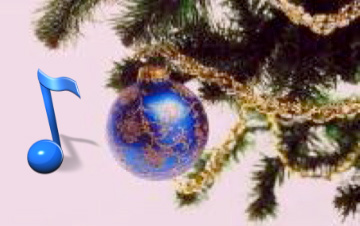 Finding just the right holiday gift ideas for women who dream of singing can be a challenge.
Where do you start? How would YOU know what may be good for her and what is a waste of time?
This is a problem that I hope to solve for you right here - with two ideas.
Unless the woman you have in mind has already started to sing - then my new tool called, GET STARTED ON YOUR DREAM! (only US$9.95) is a wonderful way to support a dreaming singer - especially if she is over thirty and unsure about whether to start at all!
GET STARTED ON YOUR DREAM! is one of those rare holiday gift ideas for women that is both unique and meaningful. Created by an expert singer and long-time professional performer, Barbara Lewis: What does this product contain?:
1. an 18-page E-Guide (a PDF file) and
2. 20-minute vocal warm-up (an MP3) that leads the hopeful singer, step by step, into the world of singing.
In the E-Guide, I explain the hows and why of getting started. And I answer some of the biggest questions (and doubts) that beginning adult singers tend to worry about. For example:

• I really want to sing, but I am too old!
• What about my health?
• What will my friends (and relatives) say?
• But I don't hear as well as I used to. And to sing, I have to hear well, right?
• Could I consider having a "career" this late in my life?
• How do I find a good teacher?
• What can I expect at a lesson?
• What do I need to bring with me to a lesson?
• How much work will this take?
• What If I want to learn to sing by using one of the better known singing courses on CD or DVD?
• Okay. So how do I get started? What do I do first?
HAVE A LOOK AT GET STARTED ON YOUR DREAM! AND SEE IF IT MAY BE THE RIGHT KIND OF GIFT FOR THE WOMAN IN YOUR LIFE.
HOLIDAY GIFT IDEAS FOR WOMEN - IDEA #2
If the music-loving woman on your mind has already done some singing, how about offering her a unique treat? The SPECIAL TRIO PACKAGE OF ONLINE SINGING LESSONS! These 3 half-hour lessons - (Specially Priced for the holidays at US$79.99) - can offer a singer a great creative boost! You can print out or e-mail her a gift certificate for these lessons, if you like.
Read more about how online lessons work.

You would be giving a gift that is creatively interesting and enormously supportive.
GOT SOME DOUBTS YOURSELF?
If you feel that your giftee may be shy about receiving this kind of a gift - here is a short video clip that I created just for the purpose of setting a person´s fears about online singing lessons - to rest ....
So here are those two gift ideas for women, once again:
1. Get Started On Your Dream To Sing!
and
1. The Holiday Special Trio Package Of Online Singing Lessons!

Learn more about Barbara Lewis as performer and long-time teacher.


Back from Holiday Gift Ideas for Women to Singing Tips With Barbara Lewis