Unique Fathers Day Gifts For A Musical Dad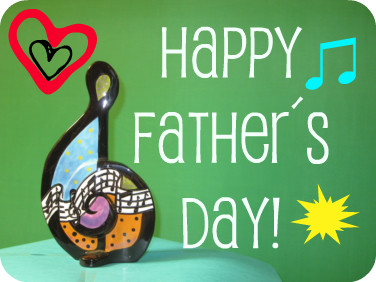 Unique Fathers Day Gifts are not easy to find.
But if your Dad is musically inclined, that is, if he loves to sing, here are two ideas that may be just right for him.
The Trio Package - a set of three 30-minute lessons given by video - using Skype.
MOST PEOPLE NEED ENCOURAGEMENT
In my long experience as a singer and vocal coach, I know how hard it is for people to get started on a long-held dream.
The idea of having to face a teacher can be quite daunting, at first. So the "Get Started" E-Guide and vocal warm up "tape" is one of those unique father's day gifts that WILL get your father going, if he is a little reluctant to take lessons.

But if your Dad is the more outgoing type, he may find the "Trio Package" of lessons just the right kind of a boost.
This video to the left also gives you a better sense of who I am as a teacher. And this is important... that YOU feel you are giving your Father a unique gift that will also will be fun and full of energy.
As a voice teacher, I specialize in working with the older singer. That means singers who are over forty - which is still pretty young!
I see each person as a unique and remarkable individual who has a personal and compelling reason for wanting to learn how to sing.
It gives me great pleasure to watch and give support to a singer over forty who is gradually learning how to make his singing dreams come true.
Unique Father's Day Gifts are rare. If singing is your Dad's joy - then maybe these are the right ideas for you!
1. "Get Started On Your Dream to Sing!" E-Guide & warm up.
2. "The Trio Package" of online lessons.
My best to you in your search!

Back from Unique Fathers Day Gifts to Singing Tips With Barbara Lewis