Learn About How To Gain Confidence - through Visualization...
"See" your way through a successful audition!
There are many ways to learn how to gain confidence.

One powerful approach that I recommend to singers - especially for those who are doing auditions - is to visualize the entire process.
_____________________________ NOTE - This is part 4 of the Audition Tips Spiral. To read the other parts go here: Audition Tips (part one). Song Choice (part two), Song Study (part three), Day of Audition (Part 5) and here for How to Gain Confidence (The Triangle of Self Esteem).

---

If Stage Fright is a problem for you, as it is for many singers, check out my new guide: STAGE FRIGHT - 12 POWERFUL TOOLS TO HELP YOU BEAT IT! Written especially for singers, this 35-page guide (PDF) gives you tips, ideas, and secrets about how YOU can gain freedom from debilitating stage fright! Read about it now! (Only $4.99- for a limited time.)

---
_____________________________
Now, here is an exercise in VISUALIZING...
What you have done:
- You have chosen good song(s) for your audition.
- You have studied ways to make those songs your own.
- You have practiced the songs and feel that you can perform them well.
Now is the time to expand your performer's ability by doing the entire performance "in your mind."
FIRST - Find a quiet place to be alone. Sit or lie down and close your eyes.
Hear the beginning of the song - the instrumental opening. Feel yourself begin to breathe to sing the first phrase. Then perform the song in your imagination.
This visualized performance can happen on different levels. Here are two:
1. Technically - how the notes feel in your face; how the words feel in your mouth; how you build, vocally, to the ciimaxes, how you prepare and sustain the magic moment(s)...
2. Emotionally - how you use the words to tell the story, how you color each verse to maintain vocal interest, how you feel as you reach each highpoint, how you move through the entire contour of the song - the highs and the lows, how you emotionally support the magic moment(s)...
This kind of visualizing can lead to a variety of improvements in your singing.
- You will learn the song more deeply
- You may find different ways to negotiate phrases and high points
- You will understand better how to shape the song because you will "see" its shape in the air - in your imagination - while you are free from the complex task of real singing.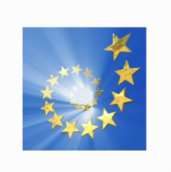 I urge you to try this exercise with all your songs! You will learn how to gain confidence in your performance power in an entirely new way. The benefits can be surprising!
Take the value of visualization into the next logical area - your performance in front of the jury or audience. I will tell you more about this aspect of "imagining" in the next part of the Audition Tips Spiral: Day of Audition.
Keep in mind that in doing this exercise, you are Visualizing your own Concept of Success - a potentially powerful process for all aspects of your life. One more way to learn how to gain confidence.
Don´t miss part 5 of the audition spiral: Day of the Audition!
I wish you great singing!

Back from How To Gain Confidence from Singing Tips With Barbara Lewis