Motivation Words - What Are The Top 12 Things That Singers Must Have?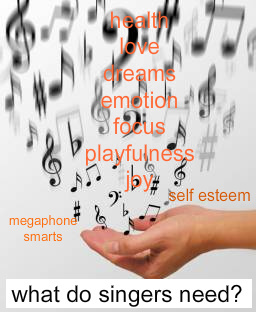 Motivation words - key-words that can inspire you to keep believing, even on your toughest days.

Here are a few thoughts about 2 of the top 12 things that I think singers need most....

(Look at the bottom of this page for a link to the other 10 elements.)
As far as I am concerned, love is central to doing well in life. If you feel loved and you are able to show love, many creative dreams become possible - in spite of how difficult they may be. Love means in part, that you care about and act upon the well being of others (as they do, for you).
The same goes for having encouragement for our goals. I believe we underestimate the great importance of feeling genuine support for our creative endeavors. Over the years, I have seen how kids (and adults) move ahead much more quickly when the parent or spouse is deeply supportive of their ventures.
If you are truly passionate about singing, no matter your level, you must let your family know how important it is to you to learn how to sing better. Share a few feelings with them about what singing means to you. If you need some ideas, look here: Love To Sing.

MOTIVATION WORDS FROM ANOTHER SOURCE...
However, sometimes you cannot find this kind of support at home for a variety of reasons. If that is your situation, consider DREAMSHARING with someone who also has a big dream. (It does not have to be about singing.) Find your support with and from someone else who is also committed to taking action.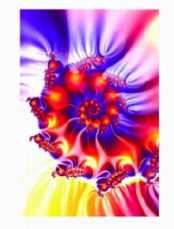 2. GOOD HEALTH (and here are a few quirky good health tips.) To sing well, you pretty much have to feel healthy - most of the time. Your throat has to be in good shape. Your mind needs to be clear. You need a lot of energy. Ideally, you want a fluid-feeling body - not overweight - but not undernourished.
Many of us who are in the arts know about (or know) well-known singers who are often said to be "wasted." They drink a lot, smoke a lot, and/or do drugs regularly. They get little sleep as their tour buses hurtle from one show to the next. For awhile things seem to go well. But eventually, the body starts to rebel...
Breathing suffers. Energy levels fall. Memory fails. Vocal sound becomes less reliable. And all the work that has gone into becoming a good singer is lost until the body and mind are back in shape. In balance.
MOTIVATION WORDS about finding balance
Finding this balance is a life-long challenge. Health needs change as our age changes. But I have found one reliable way to determine our current state of health. You need to be honest with yourself. Try it now:
TAKE A DEEP BREATH... BE QUIET.... LISTEN TO YOUR BODY.
Shhhhhhhhhhhh.... BREATHE... LISTEN...................

You will seldom feel "perfect" - whatever that may mean. But do you feel well enough? Are you rested? Have you eaten well? Do you get enough exercise? Are you regularly thinking thoughts that lift you up or bring you down? Are you doing things that you know will affect your health badly?
Think about it for a moment. Take stock. When you really listen, your body usually tells you what you need to know. And then you can choose to act in a way that will improve your health. You may not be able to change a lot of things right away. But make one change this week.
See all 12 (+) here: 12 Things that Singers Need Most! P.S. Some of them may surprise you!
I wish you great singing!

Back from Motivation Words to Singing Tips With Barbara Lewis