Links To Numerous Voice Training Tips From Singing Tips With Barbara Lewis (from S to Z)
Go to Main "Site Map" Links A to Z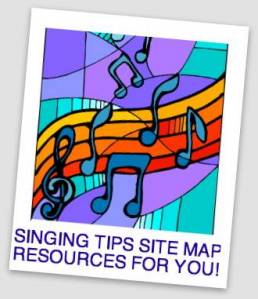 S
Singing Lessons
Cool Gift Ideas
Online Singing Lessons
Voice Lessons Online
Songs
Audition Songs
Best Songs
Best Love Songs
Good Songs
List Of Love Songs
Songwriting
Beginner Songwriting
Free Songwriting Tips
Songwriting Ideas
Songwriting Techniques
Singing After Forty
For Smart Singers
Love To Sing
"Singing After Forty"
"Online Singing Lessons - Especially for Older Singers"
Subscribe To Hot Tips Newsletter
Hot tips Subscription
  T
TECHNIQUE (Voice Training)
Voice Lessons
Breathing Exercises For SingersHow Do I Breathe?
Deep Breathing Technique
Diaphramatic Breathing
Feldenkrais Method
Feldenkrais Practitioner
Feldenkrais Therapy
Free Vocal Exercise
Feldenkrais Practitioner
How To Learn To Sing
How To Practice
How To Sing High Notes
Improve Your Singing Voice
Singing Scales
Singing Warm-ups
Teach Yourself to Sing
Tips For Singers
Vocal Warm-ups
What Causes Happiness
https://www.singing-tips-with-barbara-lewis.com/feldenkrais-method.html
Go To Main Site Map Links (A to Z).
I wish you great singing!